The Lochin 33 is a workboat, commonly used as a dive boat or fishing charter boat. Before coming to Plymouth as our training boat in 2013, our Lochin 33 spent 15 years working as a Committee Boat in the Solent. She has many uses for charter, whether it's a support vessel, committee boat, media boat, or just exploring.
Discover the beauty of Plymouth Sound, the tranquillity of the River Tamar and Lynher, anchor in 'Dandy Hole', one of Britain's top anchorages or enjoy lunch ashore in Cornwall.
Click here to view the Mayflower Marina Local Cruising Guide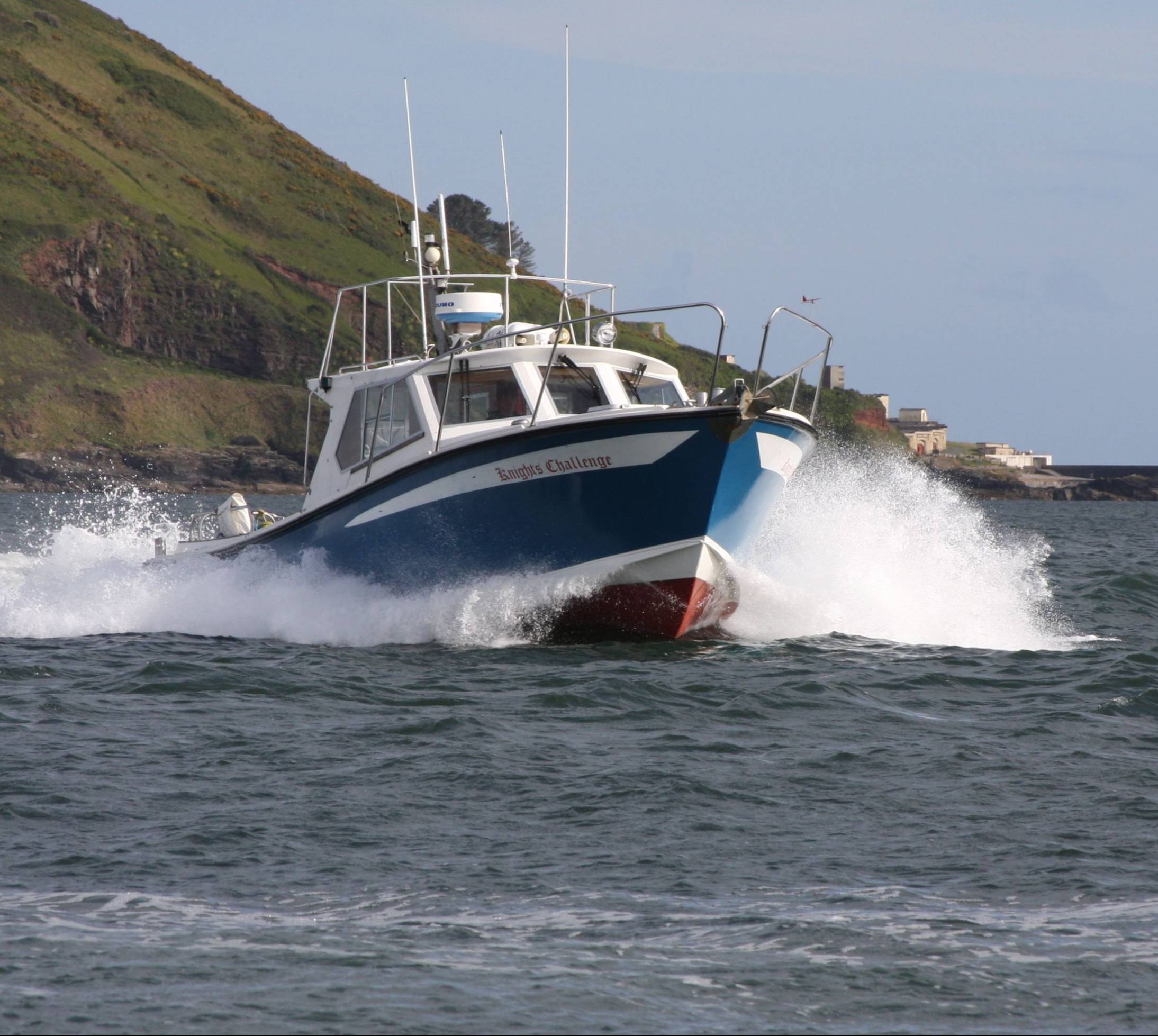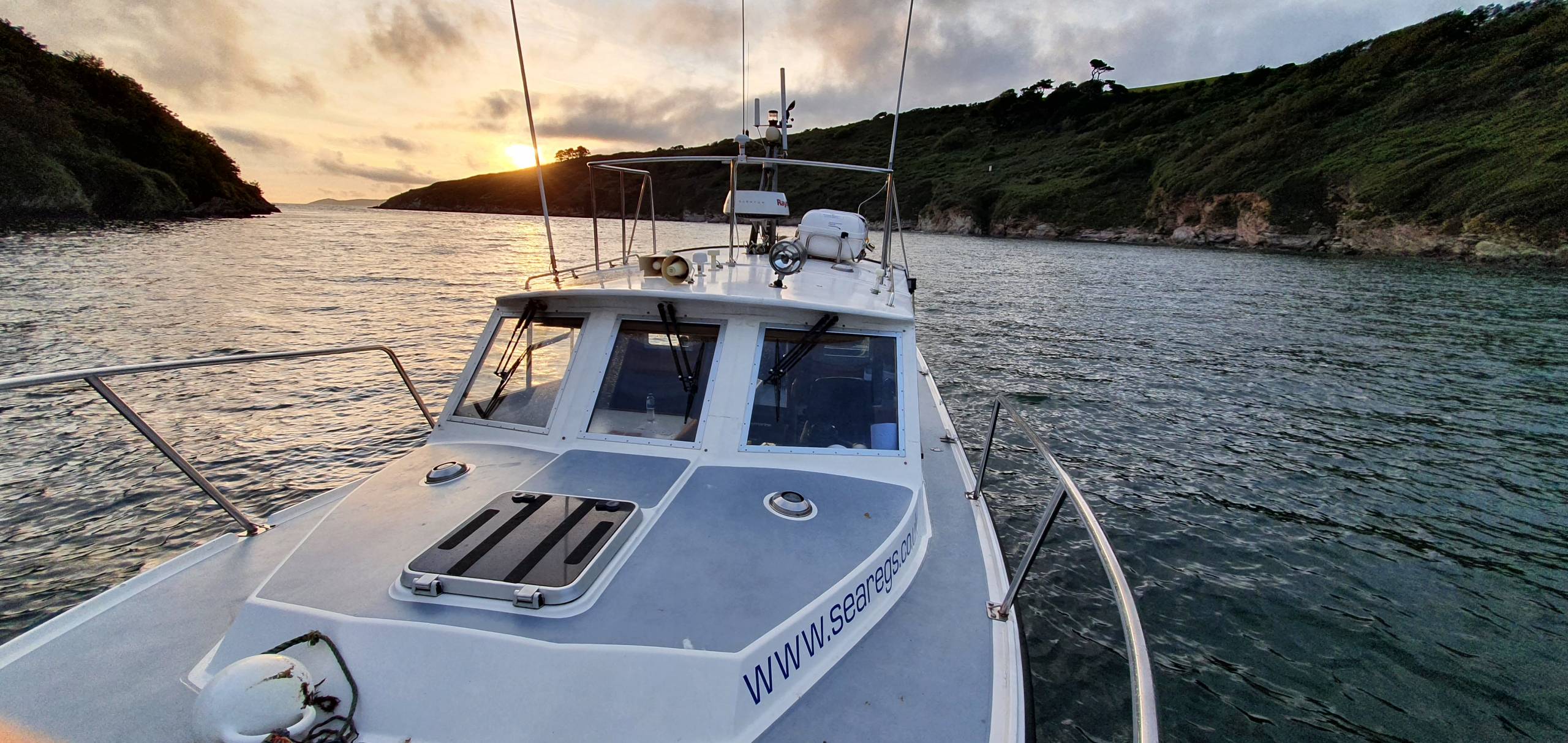 In the 1980s, the R.N.L.I. chose the Lochin 33 as the basis for the 'Brede Class' Lifeboat, and these crafts served them well for almost 20 years. The same vessels were adopted by the South African equivalent of the R.N.L.I. known as the National Sea Rescue Institute (N.S.R.I.). The Lochin 33 vessels were also built for pilots, police patrol craft, passenger carriers, charter and leisure.
• Powered by twin Yanmar diesel engines on shaft drives
• Equipped with a chart plotter, colour radar, A.I.S., Navtex, intercom, autopilot and twin V.H.F. radios
• Long wheelhouse, safe, stable working deck
• Category 2 commercially coded for commercial use
• 8 person capacity
*Suitable for travel up to 60 miles from the coast
Price: £600 per day, including a skipper/crew.
(ex. V.A.T./fuel)
Price: £450 per 1/2 day, including a skipper/crew.
(ex. V.A.T./fuel)