Talisman is a 'Halmatic H10' Pilot boat that we use a Training, Charter and Light Work boat. She is built by Halmatic/Vosper Thornycroft in Southampton in the 80's and the design is thought to have seen service on the African Coast as pilot boats. She is heavily built in GRP with a comfortable long wheelhouse that was extensively refitted along with the rest of the boat in 2020.
She holds SCV and Light Work Boat Certification for commercial use and has a 900KG plus 12 person capacity. She is an ideal mother ship for stores transfer, support operations and has a 10-12 knot speed.
Discover the beauty of Plymouth Sound, the tranquillity of the River Tamar and Lynher, anchor in 'Dandy Hole', one of Britain's top anchorages or enjoy lunch ashore in Cornwall.
Click here to view the Mayflower Marina Local Cruising Guide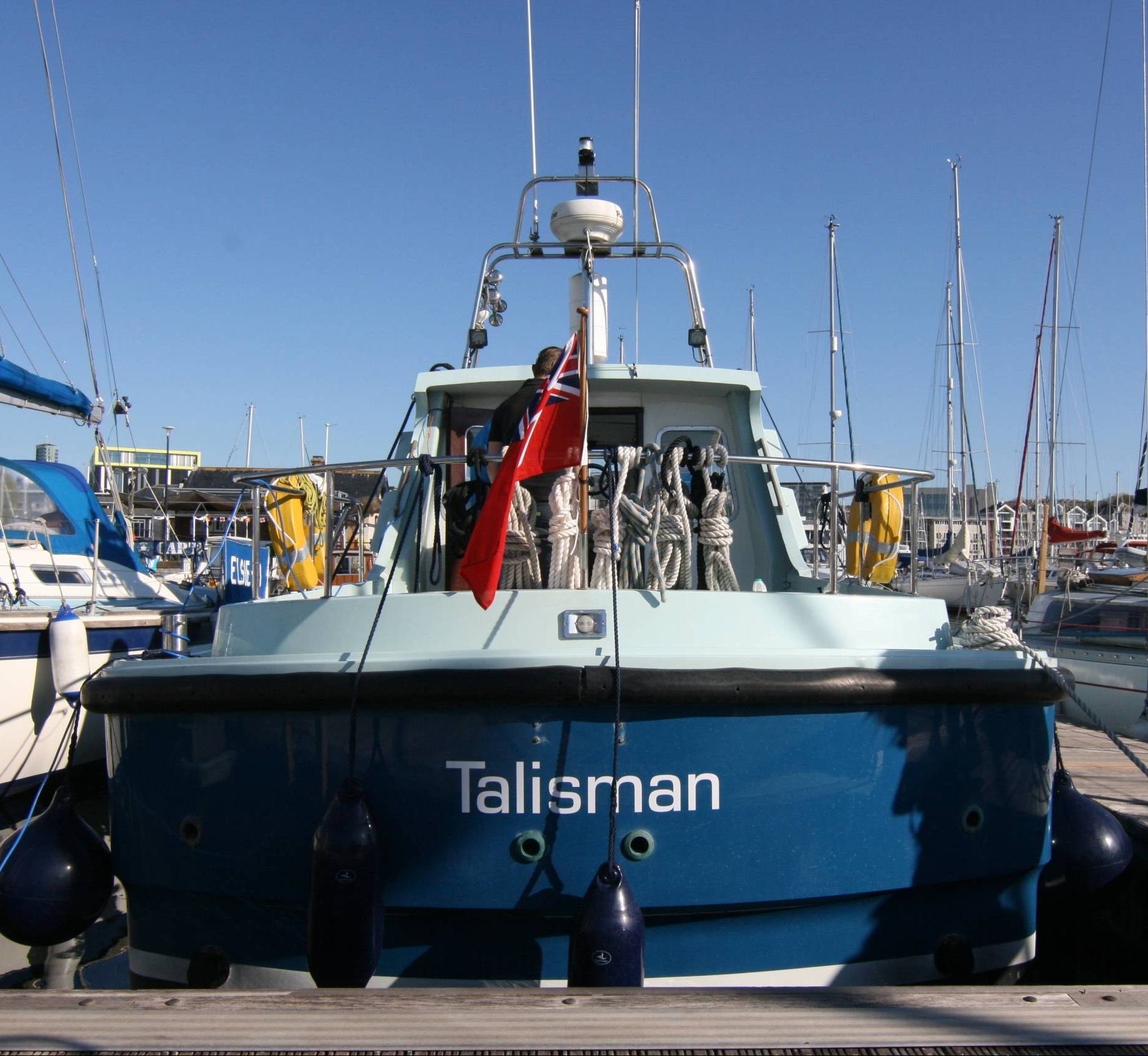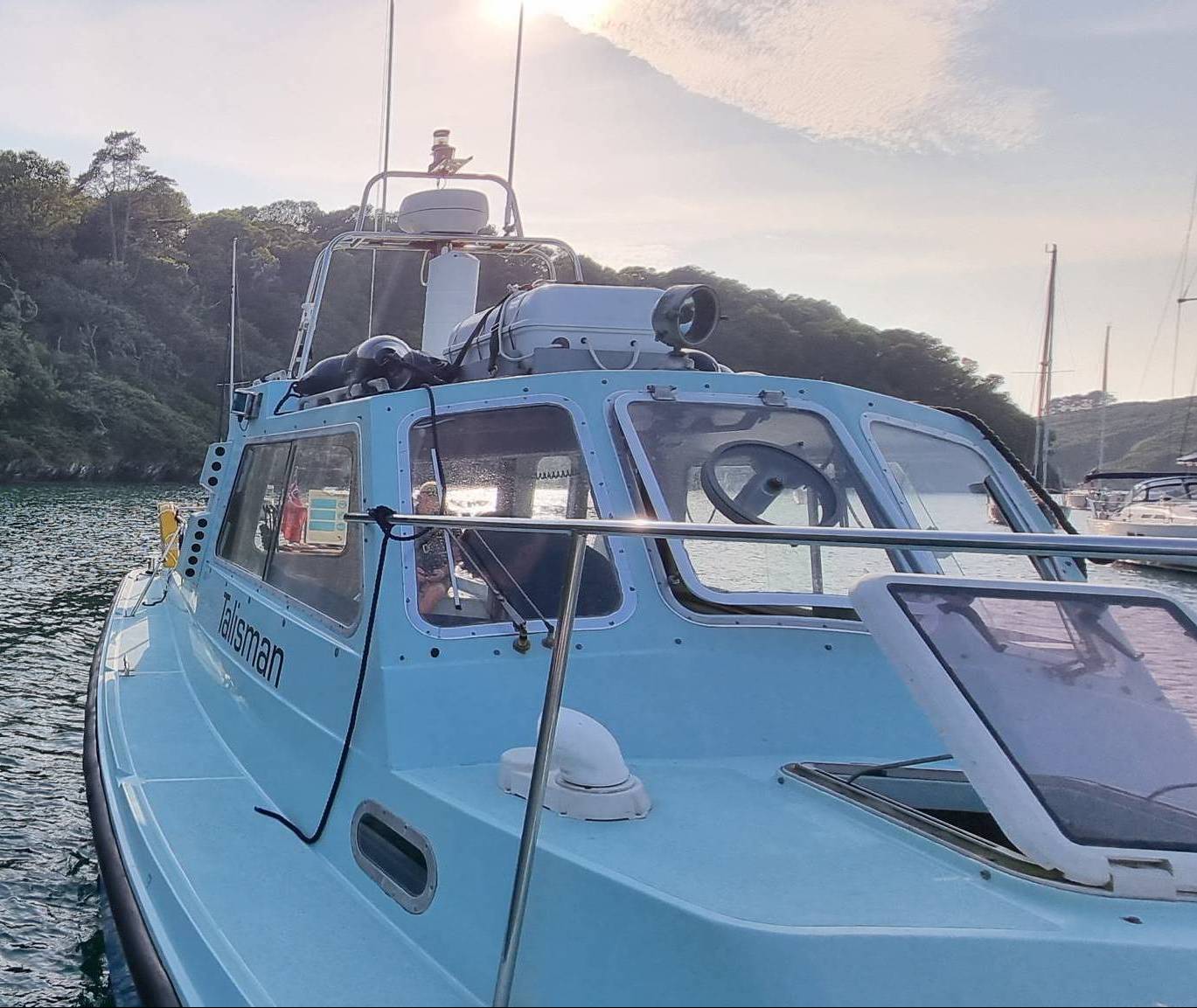 • Cat 2 Coded (60nm) for 12 persons (10 pax and 2 crew) 900KG
• Engines twin Ford 120 HP on shaft drive
• Raymarine Radar/Chartplotter
• Class B AIS
• Safe open work deck
• Galley and toilet onboard
• Full safety equipment
*Suitable for travel up to 60 miles from the coast
Price: £600 per day, including a skipper/crew.
(ex. V.A.T./fuel)
Price: £450 per 1/2 day, including a skipper/crew.
(ex. V.A.T./fuel)